Sambodh Centres in Bangalore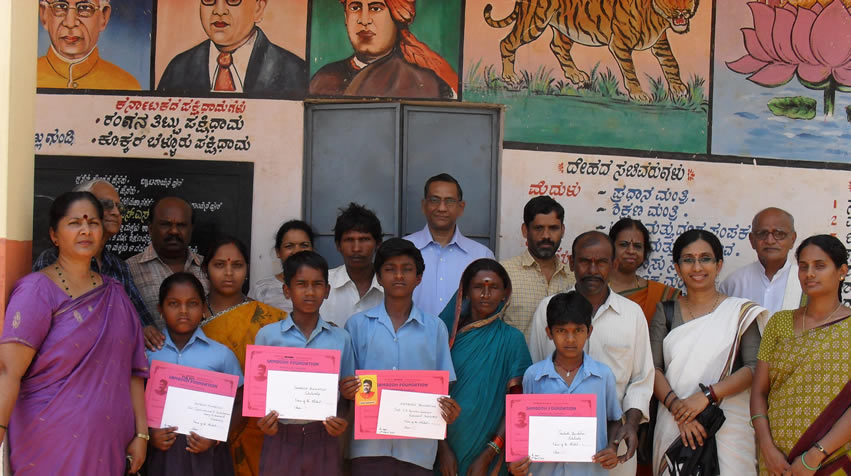 Inspired by the Vision and Spiritual Guidance of our Guru Swami Bodhananda, Sambodh Centre for Living Values (SCLV) & Sambodh Centre for Human Values (SCHV) are the two Centres of Sambodh Foundation in Bangalore, which are dedicated to integrated holistic life style incorporating social commitment and ecological living for a healthy sustainable harmony. Sambodh Centre for Human Values (and Sambodh Siddhivinayaka Vidya Mandir) is located in Kempapura, Bangalore. The Centre is dedicated to foster excellence, compassion, interdisciplinary dialogues and engagements for human wellbeing. Sambodh Centre for Living Values is located in the outskirts of Doddaballapur town, Bangalore. It is situated in the quiet and serene land of 8 acres in the outskirts of Bangalore. The peaceful and green environment here gives an ideal setting for the hub of Sambodh programs. SCLV has more than 500 trees including medicinal plants and shrubs, and a Goshala. The Ashram here gets visited by large number of birds.
Sambodh Centres in Bangalore are dedicated to organise social and spiritual programs guided by the vision and teachings of Swami Bodhananda, with focus on charity work, rural uplift, ecological and spiritual values, and organic living.