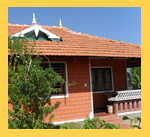 Sambodh Foundation, India , is a not-for-profit charity and spiritual organisation, that works for social, and spiritual uplift, inspired by the vision and teachings of its preceptor, SWAMI BODHANANDA.
An acclaimed Teacher of Vedanta, Gurudev with rare clarity and vision, through discourses, interviews, lectures, classes and seminars unfolds the answers to the perennial yet contemperaneous question 'who am I'.

Sambodh Foundation is a forum for philanthropists and service-minded Sadhakas, to pool their resources, to set up appropriate institutions, with a dream for the spiritual revival of the humankind.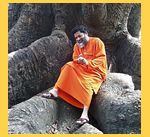 Guided by Gurudev's sacred vision Sambodh practises the inculcation of values such as respect for all religions, respect for the individual and his/her fundamental rights, respect for nature and human's symbiotic relationship, all with a scientific temper. The goal is noble. The work is rewarding. But the path is ardous. We need a reservoir of good will among the enlightened public. Finance is required. Workers are needed. But what is more precious is the good wishes of the people, of all of you.
Join us and discover a new world and a new life of happiness, love, self-unfoldment and self-fulfillment. Let us participate in God's work and let us feel God's abundant grace every moment of our lives.
Swami Bodhananda • Sambodh Kerala • Sambodh Bangalore • Leadership Studies • Contact Us •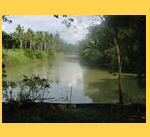 Sambodh INDIA has centres in several cities in Kerala with ashrams in Trivandrum, Cochin, Calicut and Palakkad. The headquarters of Sambodh Kerala is in Trivandrum, at Bodhananda Kendram, beside the river Kalady, frilled by coconut palms, and with a picturesque vanatage point. There is a full fledged guest house, halls, and class rooms in Bodhananda Kendram. Bodhananda Kendram in Trivandrum is the oldest Centre of Sambodh India, and was started by the disciples of Gurudev in 1988.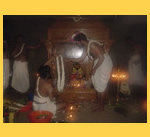 Siddhi Vinayaka is the patron deity of Sambodh Kerala and other Sambodh Centres. Devotees of Sambodh in India and the United States worship Siddhi Vinayaka with the Ganesa Gayatri mantra, and also contributing to microcharity through the Siddhi Vinayaka Kalasaradhana Programme. Read More
Sambodh Kerala • Siddhi Vinyaka Kalasa Aradhana Programme • Ganesa Gayatri • Contact Us •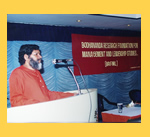 Sambodh India has inspired a research foundation, Bodhananda Research Foundation for Management and Leadership Studies. BRF-ML was found in 1990 inspired by Gurudev's vision that leadership will be the most challenging issue in the twenty-century not only in corporate management, but all enterprises that would need innovation, imagination and team effort. BRF-ML organises seminars and courses on a wide range of themes on Indian management. The most recent event was a course on classical Indian ways of reasoning, with focus on the text Tarkasamgraha. Read More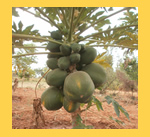 The activities of Sambodh Bangalore are primarily two-fold: The Sambodh Centre for Vedanta & Siddhi Vinayaka Temple which is coming up in the city; and the Sambodh Centre for Living Values in the outskirts of Bangalore which is devoted to activities that promote a green life style based on ecological principles. Sambodh Bangalore organises events to support underprivileged children with educational aids; planting of trees, medicinal plants and organic farming; and nurtures Sambodh Centre for Living Values, with a variety of a programmes that inspires interdisciplinary dialogues; studying Vedantic texts; and living with the nature. Currently, Sambodh Bangalore is overseeing the construction of the completion of Vedanta Centre and the Siddhi Vinayaka Temple. To Know How You can Support, See Brochure

Sambodh Kerala • Sambodh Bangalore • Leadership Studies • Programmes • Brochure • Contact Us •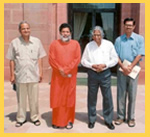 Sambodh Delhi is the central office for all Sambodh Centres in India. Apart from the administrative overview of the Centres, Sambodh Delhi organises annual lectures by Gurudev, and also study classes on Upanishads, Gita, and Vedantic texts, when Gurudev is in India. Apart from leadership and management studies seminars and lectures, Sambodh Delhi organises a variety of charity events to support the poor and underprivileged, and also supports a project for facilitating drinking water in Sattal, a Himalayan village. See Pictures